Discovering two tales with a single story of timeless beauty. Embracing Inspiration and Embracing Vision are immersive perspectives celebrating the pleasure of living with elegance and exploring the versatile style of the Collection. Gallotti&Radice is characterised by detailed production, which necessitates continual research and great understanding and mastery of the various work processes. The workmanship is not carried out by simply anybody. Extremely high-level craftsmen are employed, those that are familiar with the material. They understand the glass Masters and students who safeguard the secrets of the workmanship. A tradition which transcends generations.
Gallotti&Radice Showcases Timeless Beauty and Versatile Style with a breathtaking collection at Salone del Mobile.Milano 2023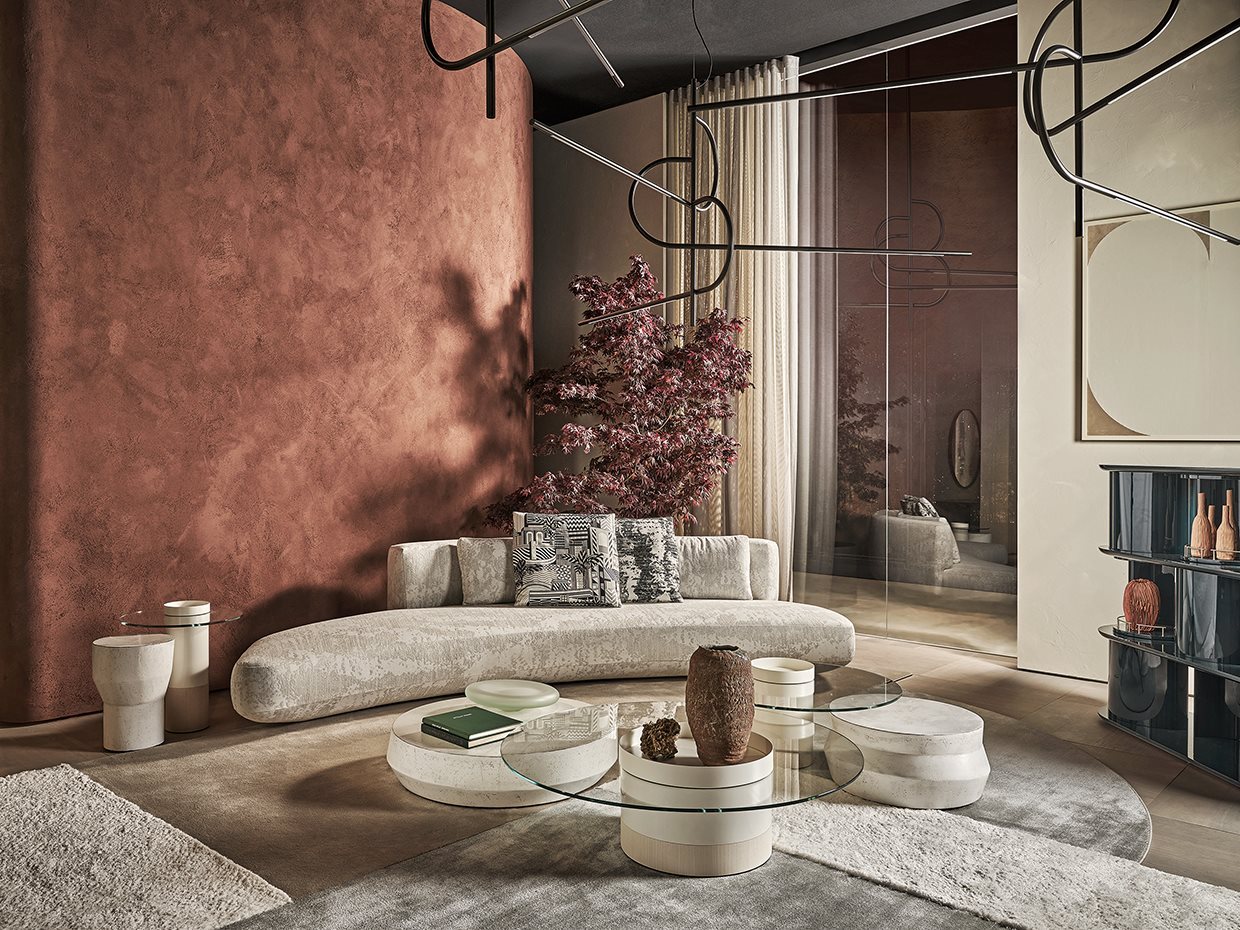 Step into the realm of sophistication and elegance with Gallotti&Radice, the celebrated Italian furniture company that mesmerized visitors at this year's Salone del Mobile.Milano. With their latest collection, Gallotti&Radice showcased a fusion of contemporary design, impeccable craftsmanship, and a luxurious lifestyle. Join us on a journey through their exhibition booth, where we explore the captivating pieces that define their exceptional brand.
Exquisite Designs and Renowned Collaborations:
Gallotti&Radice's new collection embodies the essence of a refined and exclusive "gentle attitude." The display at Salone del Mobile.Milano featured iconic creations from the brand's repertoire as well as exciting new proposals by esteemed designers. Collaborations with talents such as Massimo Castagna, Oscar and Gabriele Buratti, Dainelli Studio, Studiopepe, Federica Biasi, Pietro Russo, Pinuccio Borgonovo, Staffan Tollgard + Filippo Castellani, and Draga & Aurel resulted in a collection that seamlessly blends timeless beauty with versatile style.
Pleiadi Boiserie: A Stunning Statement Piece: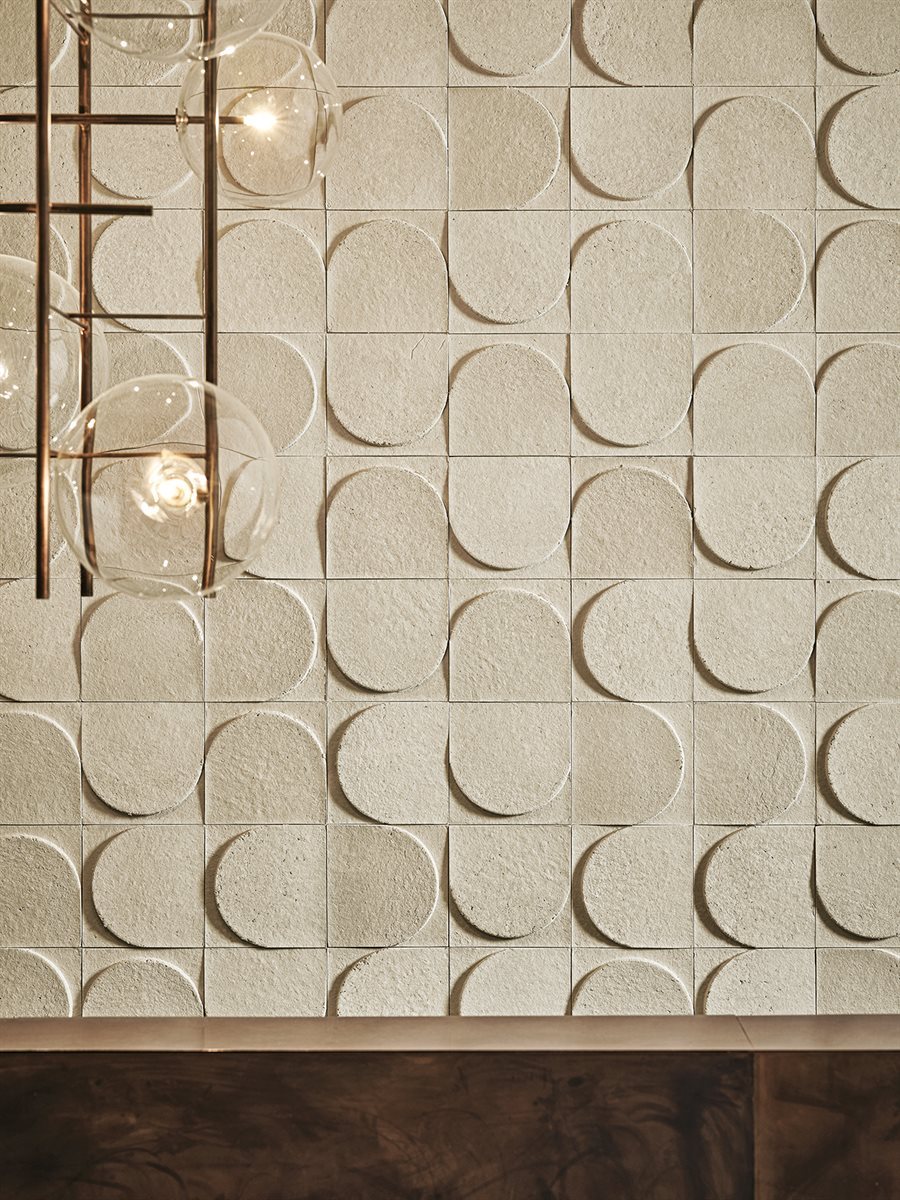 One of the highlights of Gallotti&Radice's exhibition booth was the Pleiadi boiserie. Created exclusively by Milleforma for Gallotti&Radice, this eco-friendly element exudes elegance and sophistication. Crafted from cotton cellulose, it adorns the reception area and symbolizes the harmonious integration of nature, innovation, and design. Inspired by Studiopepe's vision, the Pleiadi boiserie captivates with its architectural tones, neutral colors, and terracotta shades, creating an enchanting and welcoming ambiance.
Double Living Space: Unveiling the Luxurious Ambience:
Gallotti&Radice introduced a double living space that exudes comfort and style. The Cloud Infinity sofa, designed by Massimo Castagna, takes center stage with its modular variations and a new "chaise longue" module. Complementing the atmosphere are the Clemo coffee tables, also by Massimo Castagna, and the Stami Lounge armchairs by Studiopepe. The Selce group of coffee tables, a Studiopepe novelty, adds a touch of contemporary elegance, while the Soda display case by Draga & Aurel, presented in a new finish, mesmerizes with its black-stained ash frame and "grigio Italia" door. Federica Biasi's Re-verre coffee table brings sustainability to the forefront, promoting glass recycling and breathing new life into this beautiful material.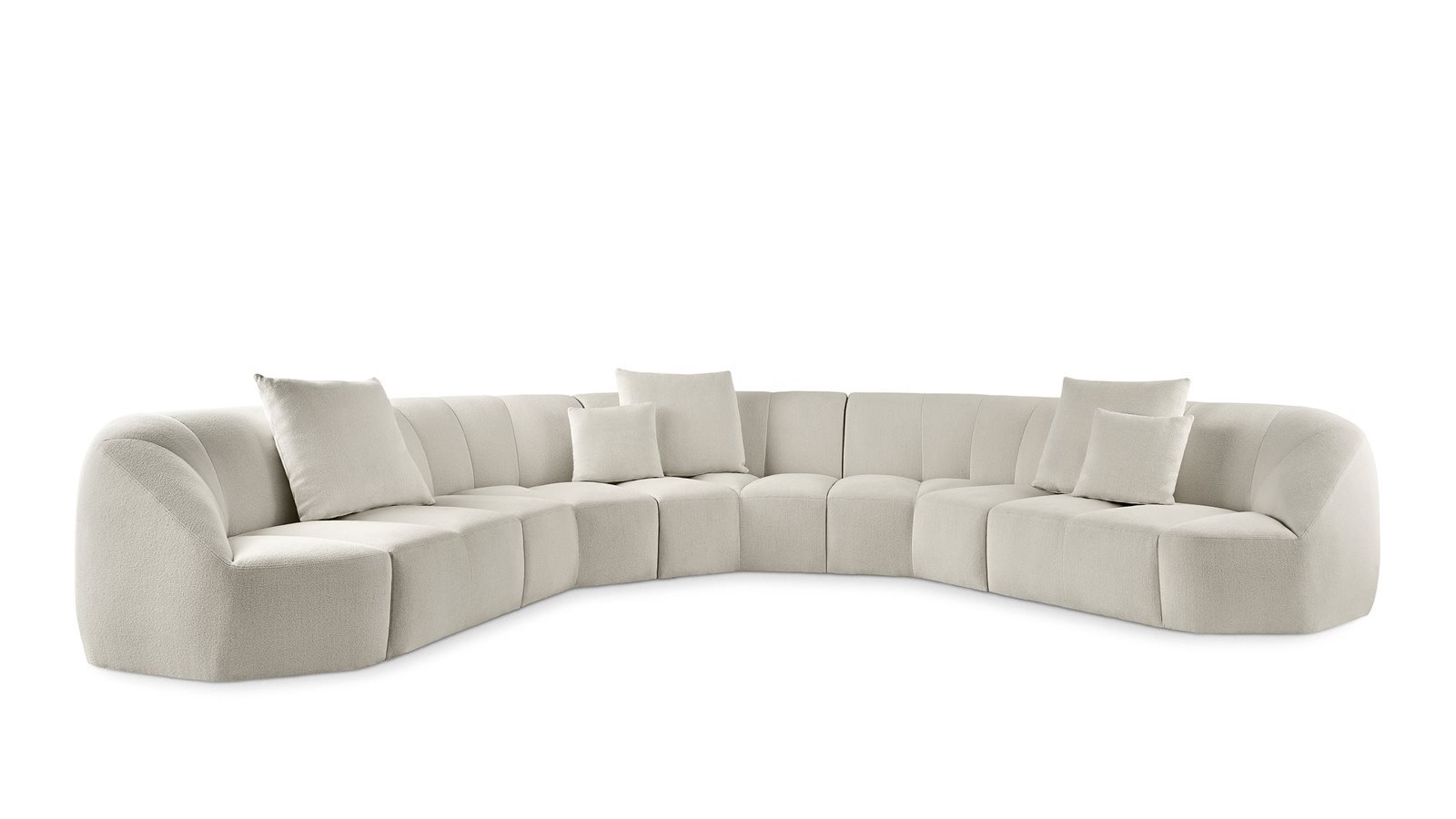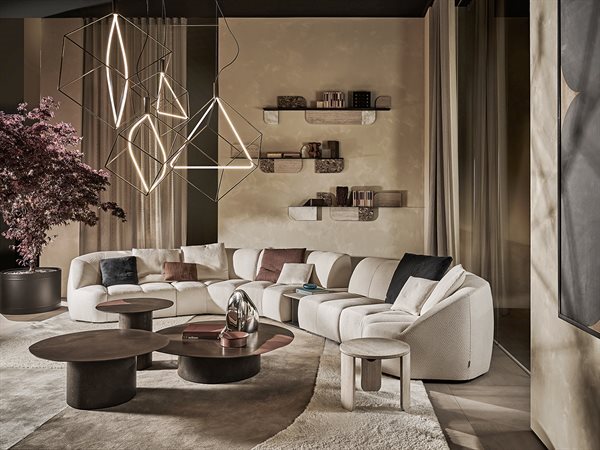 The Cloud Infinity sofa by Massimo Castagna
Re-verre coffee table by Federica Biasi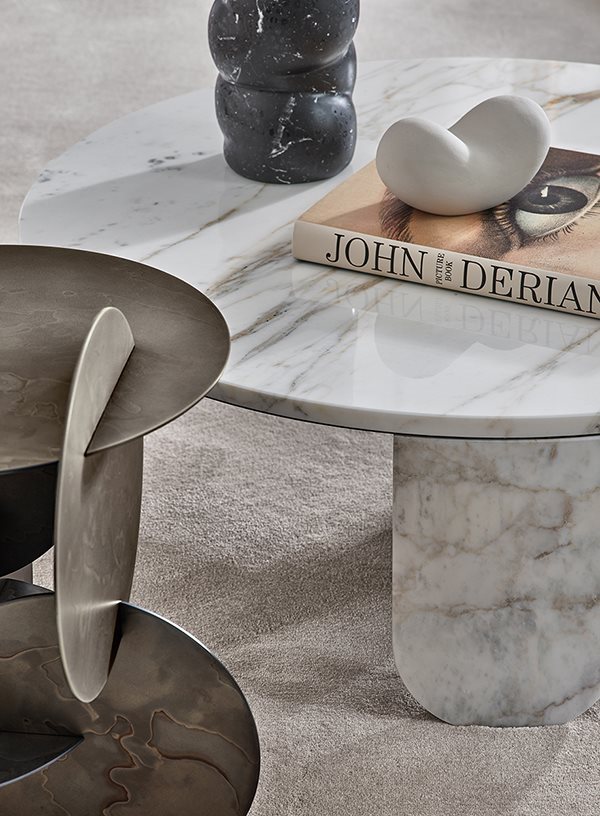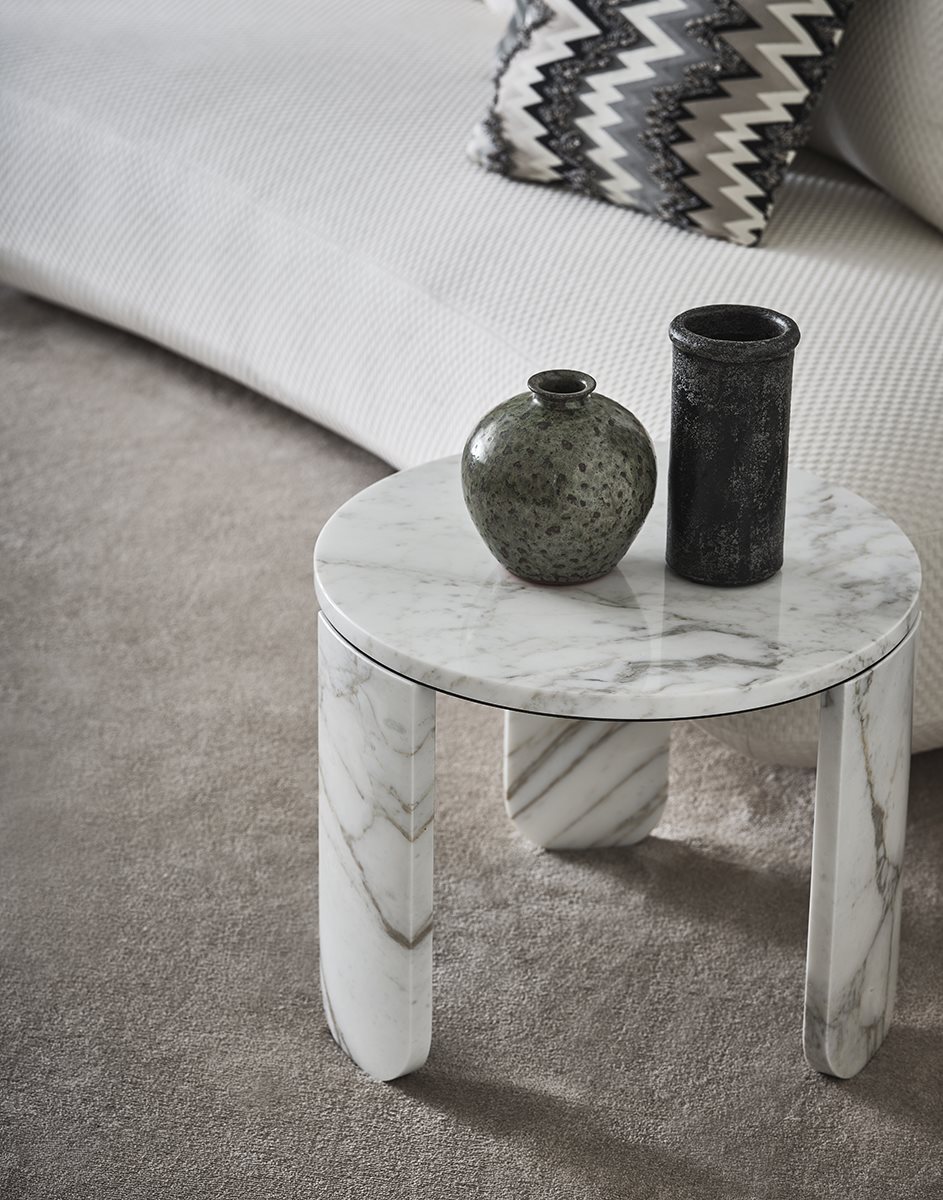 Clemo coffee tables by Massimo Castagna
Selce group of coffee tables by Studiopepe
Stami Lounge armchairs by Studiopepe
Soda display case by Draga & Aure
Unparalleled Craftsmanship and Dedication:
Gallotti&Radice's commitment to excellence shines through in their meticulous attention to detail, craftsmanship, and continuous research. Their skilled craftsmen, with their deep understanding of materials and glass-making processes, ensure that each piece attains unparalleled quality. The brand's rich tradition passed down through generations, blends seamlessly with their constant innovation, resulting in furniture that embodies timeless beauty and versatility.
Embracing a Versatile Style: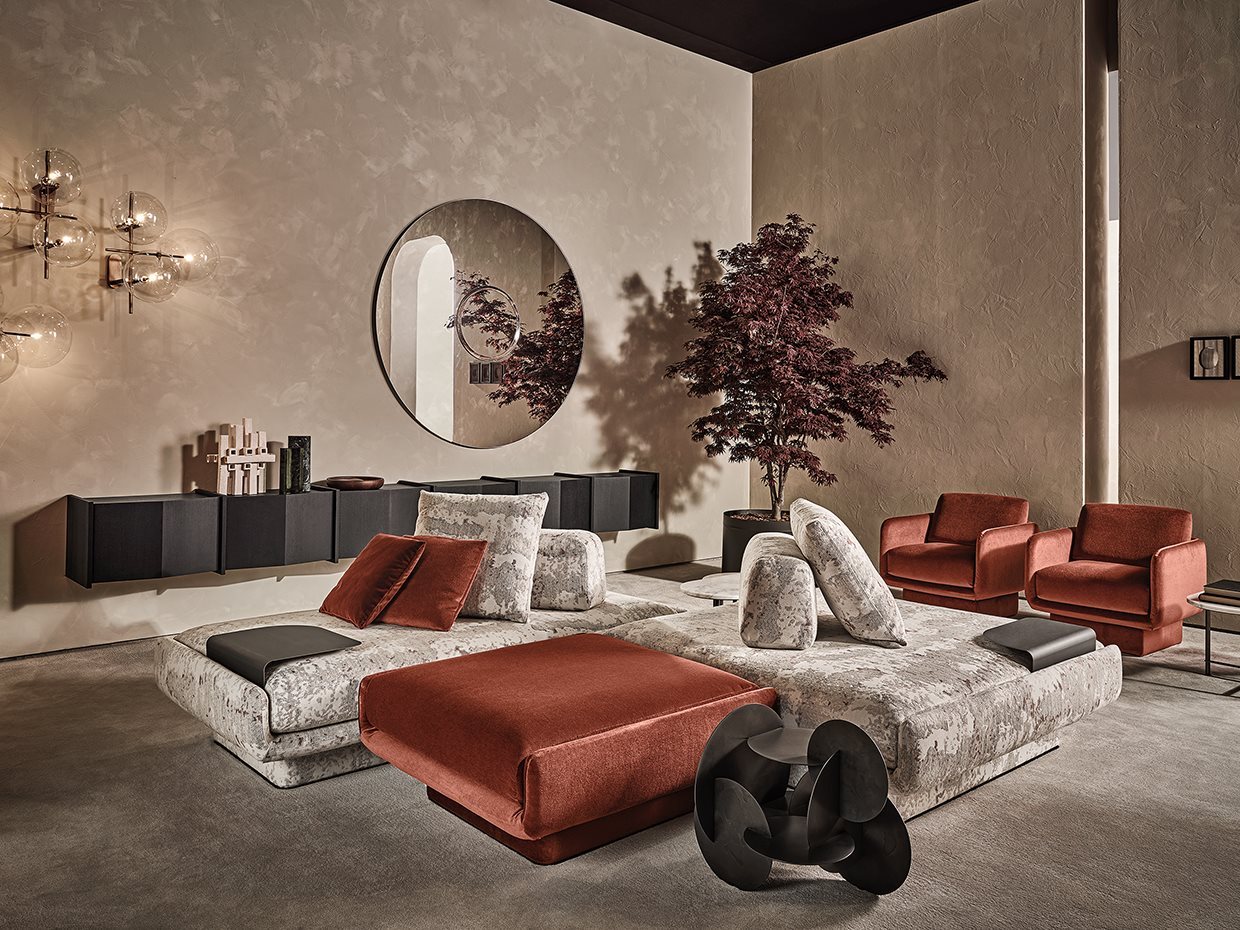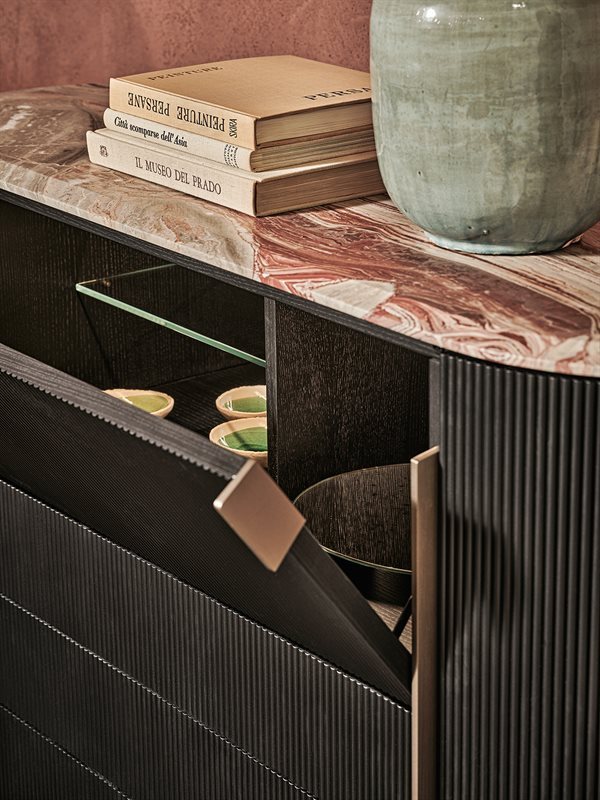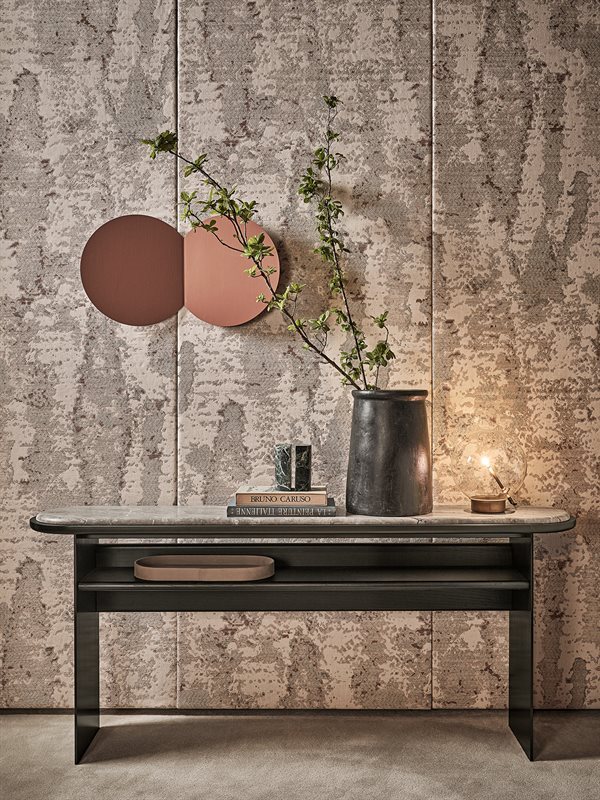 Gallotti&Radice's 2023 collection is a testament to their unwavering dedication to materials, finishes, and craftsmanship. It exemplifies the brand's commitment to crafting exquisite furniture that transcends time. The fusion of contemporary design, exceptional craftsmanship, and a luxurious lifestyle shines through in each piece. With their versatile style and timeless beauty, Gallotti&Radice continues to captivate and inspire those who seek to surround themselves with elegance and sophistication. The diverse range of designs presented at Salone del Mobile.Milano underscores their versatility and ability to cater to various styles and preferences. Whether it's the sleek and contemporary pieces or the organic and nature-inspired elements, Gallotti&Radice offers a vast array of options to create spaces that exude elegance and sophistication.
Embrace the allure of Gallotti&Radice's designs, each piece exuding a timeless charm that effortlessly complements any interior, bring to you by Marquis Singapore.
2022 Collections:
CLOUD INFINITY
Cloud infinity is a modular sofa in non-deformable foam polyurethane in different density and polyester fibre with wooden inside structure.
SENSEI
Coffee table with "deep black" lacquered metal structure and wooden top. Resting on the wooden top, 12mm glass top with half bull-nose grinding in the exclusive finish "Rosso Marte". Also available with 20mm natural polished Calacatta Vagli Oro marble or brushed Ceppo di Gré®. The coffee table A is made exclusively with recessed wooden top.
SODA
Soda is a sideboard with "elephant grey" lacquered wooden structure. 6mm tempered glass door with pigmented amber color. Back and shelves in 6mm tempered smoke "griglo italia" glass. Details in satin brass.