Introducing Cane-Line
Elevating Outdoor Living
Welcome to Cane-line, where innovative design meets the beauty of the outdoors. As a leading brand in outdoor furniture and accessories, they are committed to creating spaces that invite you to relax, connect, and embrace the natural environment. From sleek and modern lines to organic shapes inspired by nature, their collections are thoughtfully crafted to enhance your outdoor living experience.

At Cane-line, they believe that outdoor spaces should reflect your personal style and provide a sanctuary for relaxation and socializing. Their extensive range of furniture offers a variety of styles, materials, and colors, allowing you to create a space that truly speaks to you. Cane-Line prioritizes sustainability, using environmentally friendly materials and production methods, and making a conscious choice to support a more eco-conscious future.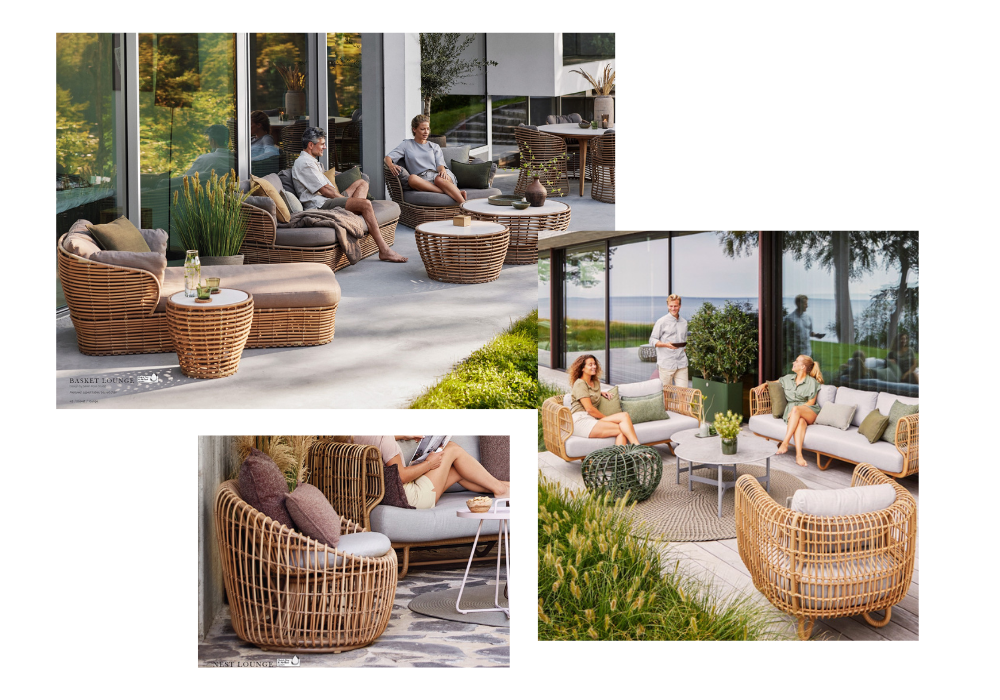 Explore Cane-Line to discover inspiring outdoor spaces and product collections. From lounge chairs to dining tables, outdoor sofas to umbrellas, their versatile solutions can transform any outdoor area into a stylish oasis. Experience the art of outdoor living with Cane-line, where style, comfort, and sustainability converge to redefine your outdoor lifestyle.