Introducing Bentley Home
Bentley Home brings the essence of its brand's craftsmanship and design vision to the comfort of your own home with its range of exquisite furnishings. Their collections, developed in collaboration with renowned designers, embody a strong focus on sustainability, organic forms, expert craftsmanship, and cutting-edge technology. Each piece in this collection reflects the brand's commitment to both environmental responsibility and timeless elegance.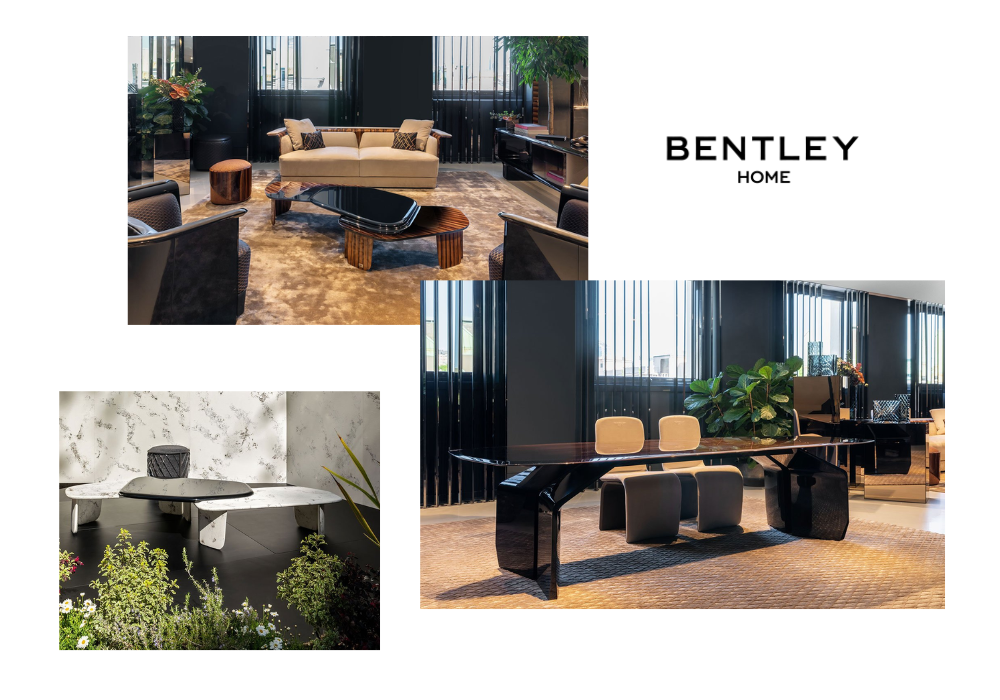 The collection showcases a wide variety of stunning tables that feature an innovative Paper Marble finish. This unique finish is achieved using raw paper and natural pigments, resulting in a visually striking and environmentally conscious design. Additionally, Bentley Home introduces its first-ever outdoor collection named Solstice. The Solstice collection includes elegant sofas, armchairs, and pouffes from specially protected velvet, chenille, and satin fabrics. It also incorporates polished marble tops, lightweight sunbeds, and a captivating super-mirror grille inspired by Bentley's iconic cars.
In addition to larger furniture pieces, Bentley Home also offers smaller accessories that add a touch of sophistication to any space. These include ottomans, lamps, and mirrors, all meticulously crafted with sustainable materials and expert artistry. Whether it's a grand centrepiece or a subtle accent, every item from Bentley Home's collection beautifully merges sustainable principles with impeccable design, bringing the timeless elegance of Bentley to every corner of your home.