Introducing Meridiani
Welcome to Meridiani, where contemporary and versatile furniture collections redefine the concept of home as a wearable expression. With clean lines, pure shapes, and a passion for new materials and textures, Meridiani offer a sophisticated approach to everyday living. Its distinguished style and identity inspire personal interpretation, while its commitment to craftsmanship ensures a 100% made in Italy collection.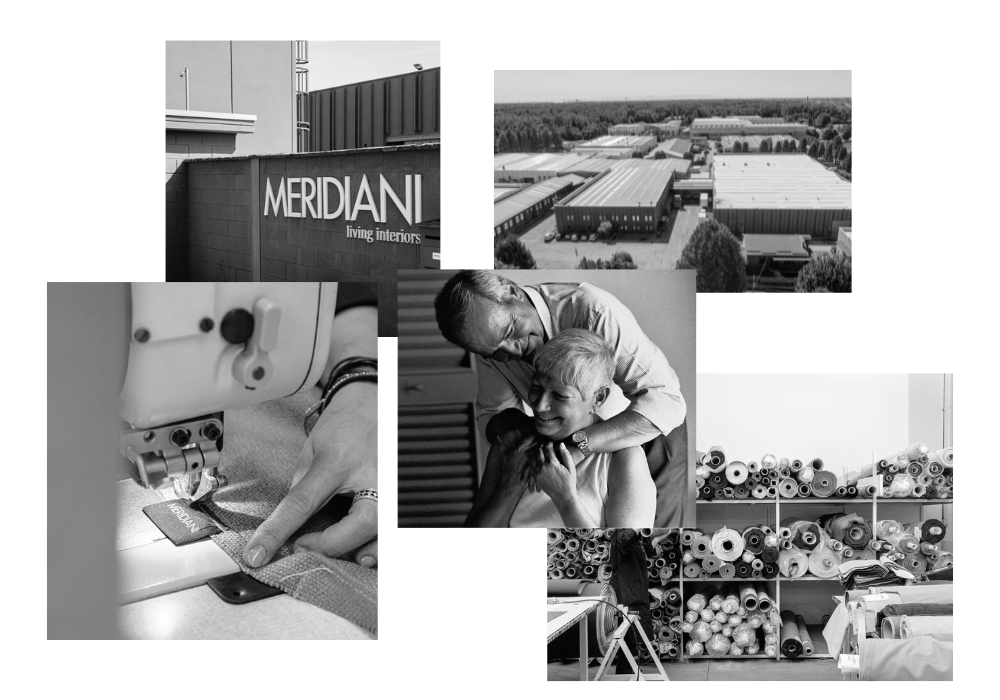 Founded in 1996 by Renato Crosti, Meridiani quickly established itself as a leading name in the global furniture scene. Its refined collections and extensive textile offerings embody quality and timeless elegance, transcending trends while remaining current. With mono-brand stores and retailers in over fifty countries, Meridiani continues to expand its presence worldwide.
Meridiani's meticulously designed collections include furnishings for living rooms, dining areas, bedrooms, and outdoor spaces. Merging interiors and exteriors, its Open-Air collections reflect luxurious materials and artisanal craftsmanship. Timeless and elegant, its designs evoke a modern aesthetic without compromising lasting appeal. Discover the irresistible charm of Meridiani, where sophistication meets functionality and timeless elegance takes centre stage. Get a taste of Italian artistry and indulge in the ultimate refined living experience.