Gianfranco Ferré Home's Latest Collection: A Masculine Ode to Design
Gianfranco Ferré Home's newest collection is a testament to the power of masculine design, seamlessly blending modern aesthetics with intimate warmth. It's not just about furniture; it's about capturing the essence of a lifestyle, mirroring passions, interests, and the very soul of its inhabitants.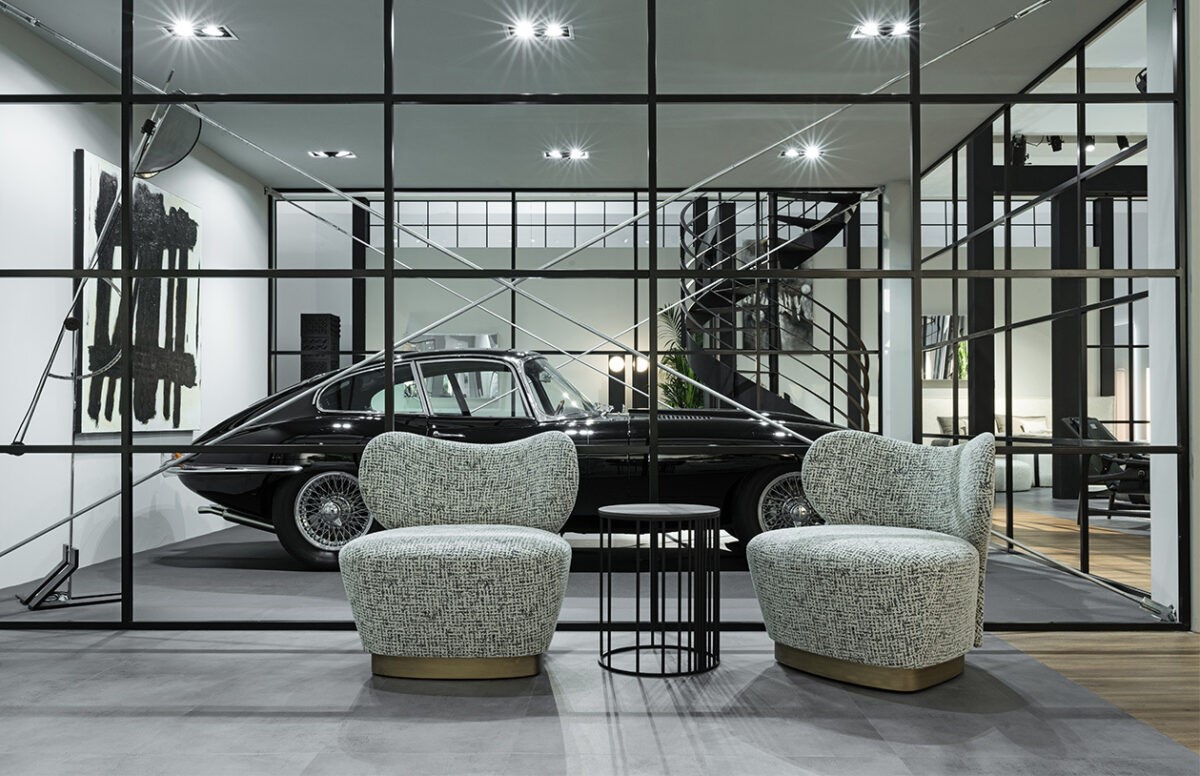 At the heart of this collection lies the art of contrast. The geometric lines of the Greenwich low tables stand in stark contrast to the soft allure of chairs, particularly the Fulham swivel armchair. Cloaked in white bouclé fabric, the Fulham's curves are accentuated, exuding an undeniable sense of comfort. The Madison armchairs, with their vintage Brazilian flair, and the metal-structured Brompton sofa, infuse layers of warmth, creating a harmonious balance between industrial and intimate.
The dining ensemble showcases the commanding presence of the Rockefeller dining table. With its Canaletto walnut inlaid surface and striking Sahara Noir marble legs, it's a piece that demands attention. This contemporary vibe is echoed in the New Orleans line's sideboard and display cabinets and finds a perfect companion in the sleek Dalston chair.

The collection's vintage charm is evident in the Kalamaja and Wall Street armchairs. The geometric allure of the Fitzroy and Doppler low tables is beautifully juxtaposed with the sculptural Hackney bookcase. Crafted from Tay wood and adorned with metal finishes, the bookcase's leather-covered shelves are a nod to luxury and opulence.
The Pimlico bed, with its evocative name and sinuous profile, is a centerpiece of comfort. Its bouclé fabric upholstery and expansive headboard offer a sanctuary of relaxation. The Doppler dressing table, with its light and airy design, is a symbol of elegance and sophistication.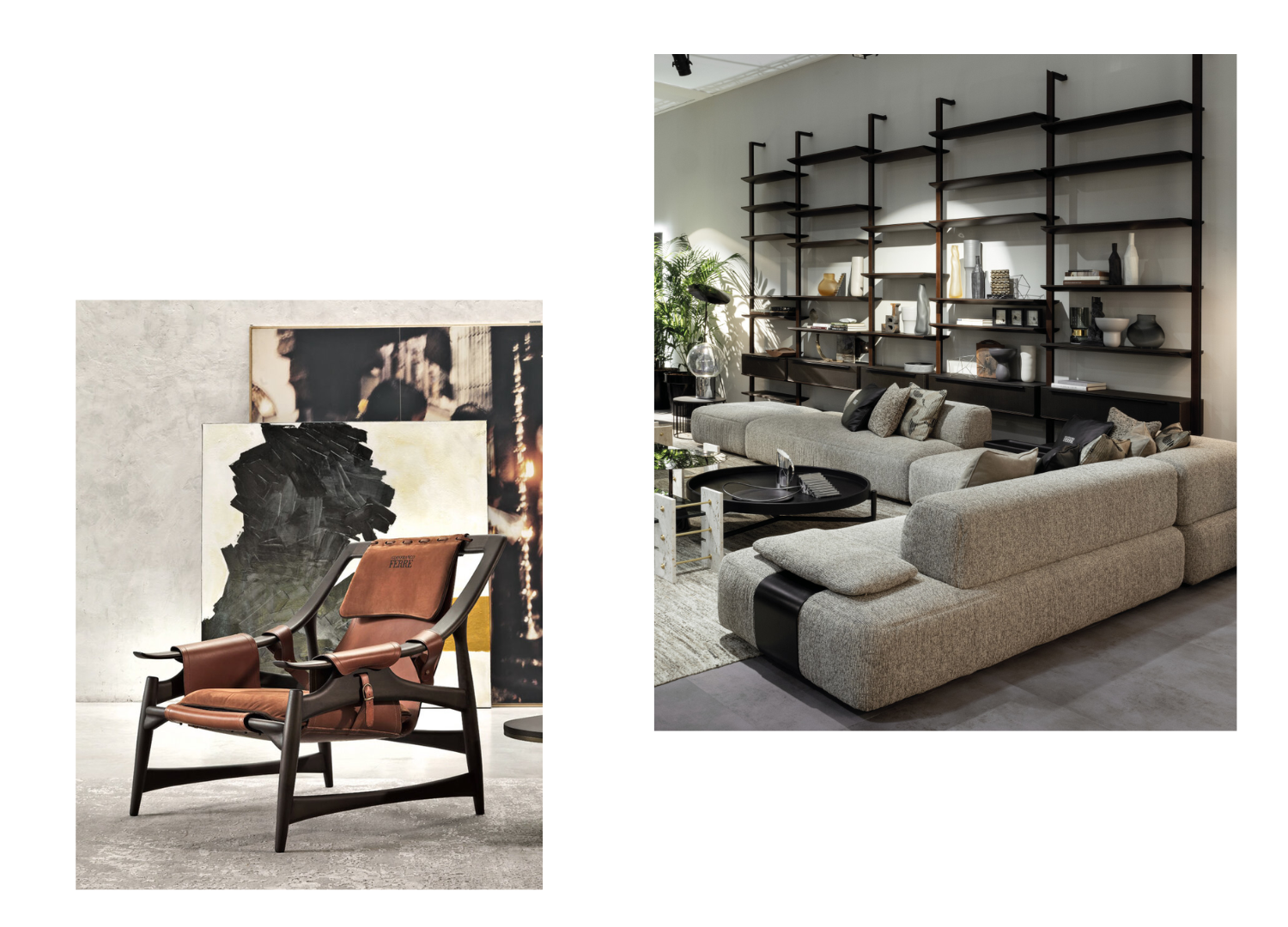 Shades of blue dominate select pieces, with the Piccadilly small round armchairs and Brooklyn poufs introducing vibrant hues. The Leicester sofa, draped in tactile midnight-blue fabric, encapsulates the collection's ethos of balancing intimacy with contemporary design.

Crafting Narratives of Elegance: Gianfranco Ferré Home's Latest Collection

:

In essence, Gianfranco Ferré Home's latest collection is a narrative of design philosophy. It's about crafting pieces that are not just functional but are reflections of individual personalities. It's a celebration of contrasts, of blending the hard with the soft, the modern with the timeless. It's a journey through design, where each piece tells its own story, waiting to become a part of yours.
Experience Refined Luxury: Gianfranco Ferré's Handpicked Collection by Marquis Singapore.