Exploring the Exotic Home Décor: Infusing Bohemian Charm into Your Living Space
ETRO Home Interiors, a renowned brand celebrated for seamlessly blending contemporary design with timeless fabrics, presents its stunning 2021 collections. If you're seeking to infuse your living space with exotic allure and a touch of bohemian character, these designs are the perfect choice.
These collections are a celebration of outdoor living and the allure of private retreats, embodying the essence of nature, luxury, and wanderlust. Join us on a journey to explore the opulent choices that can transform your home into a haven of affluence and indulgence.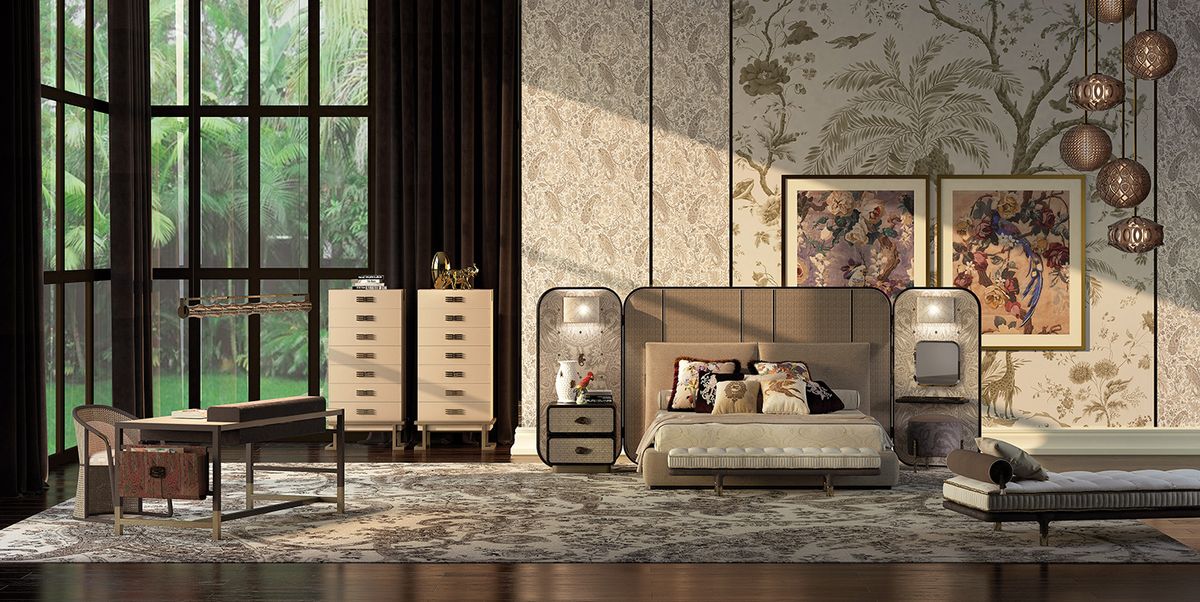 Intimate Escape: Refined Bohemian Elegance
For the brand's 2021 collection, ETRO Home Interiors presents an intimate escape that blends contemporary elements with bohemian accents. This line of outstanding design furniture presents a chic and varied atmosphere where a love of beauty, wanderlust, and fashion converge. The iconic pieces are dressed in softly stylish neutral tones, honouring ETRO's wandering essence.
Here's an outlook on just a few of the numerous featured products for the Intimate Escape collection of 2021:
CEYLON 3-seater Sofa

This sofa is a masterpiece with its multilayer wood structure and high-density polyurethane foam upholstery. Features include printed fabric, leather piping, and decorative cushions for a complex amalgamation of engaging designs.
HAMAR Loveseat

Crafted with solid beech wood and wicker caning, the HAMAR loveseat exudes natural elegance with outdoor fabric upholstery that adds to any cosy corner of a given living space.
MADRAS 3-seater Sofa

With a structure in multilayer wood and velvet upholstery, the MADRAS sofa offers a plush seating experience. The leather belt, decorative stitching, and brass buckle usher in a layer of sophistication.
WOODSTOCK Daybed

The Woodstock daybed, with its solid beech wood base and velvet upholstery, offers a luxurious lounging experience. The contrasting piping and decorative tassels add an element of surprise to your space.
It's worth noting that the Intimate Escape collection also features an ensemble of additional decorative elements such as cushions that embody the symbols of the ETRO brand identity, with options like CHOBE, ARIKARA and DRAGOON, among many other selections fixed with piping, printed or embroidered in velvet.
ETRO Home Interiors' 2021 collections invite you to create a home that is an oasis of beauty, comfort, and style. Whether you're looking to revamp your outdoor living space or add a touch of bohemian elegance to your interior, these collections have something for every discerning homeowner. Embrace the allure of the exotic and elevate your home with ETRO's exquisite offerings.
Step into Luxury: Etro's 2021 Collection Brings Refined Elegance to Your Home, Handpicked by Marquis Singapore.